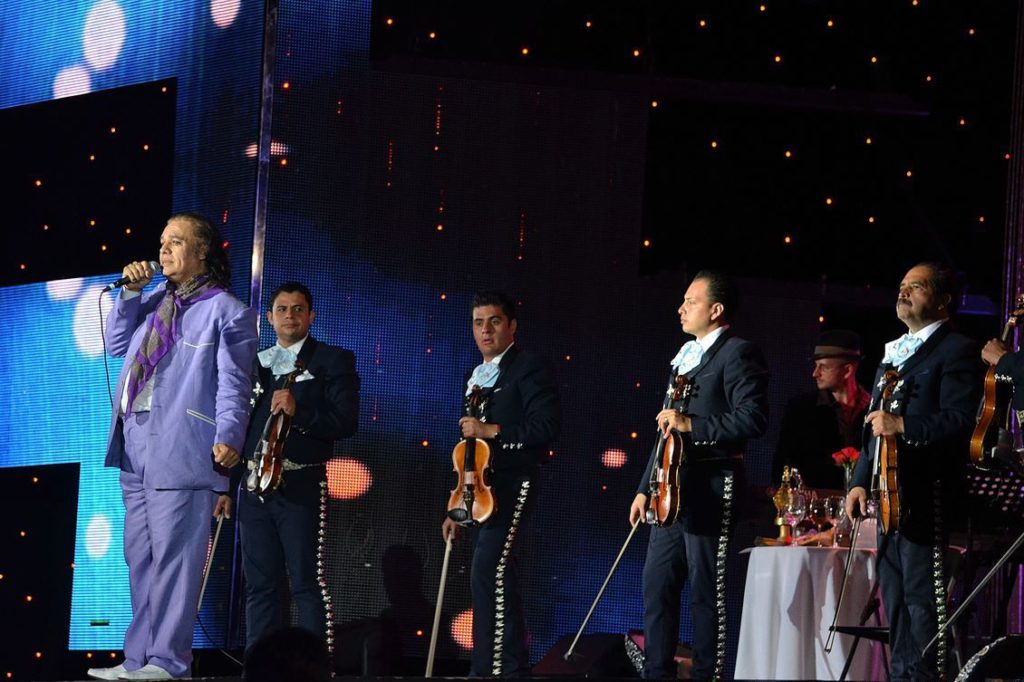 Juan Gabriel passed away yesterday.  Just like Latinas/os across the world, and his non-Latino fans alike, I felt a deep loss.  And, just like millennial bicultural Latinas/os in the U.S., his passing felt deeply personal.  JuanGa and his music were uniquely familiar—his music was connected to certain people and it was interwoven in our homes.  I know I am not the only one who remembers cleaning their house on Saturday or Sunday morning to Juan Gabriel blaring.
For me the music of Juan Gabriel is deeply tied to my mother.  She was a fan since she was young, a founder of an early Juan Gabriel fan club as a teen in El Paso, Texas.  She went to so many of his concerts I lost count, in places like Juarez, El Paso, even Tacoma, Washington. (where she last saw him).  She had all his records and then had them on CD.  Even now she has the digital copies of his albums.
As a child, I was a fan too.  One of the first songs I learned was "Querida," which my mom had me perform for all her friends.  I would repeat "dime cuando tu" over and over to their laughter.  And, just like many millennial U.S.-Latinos, I know that I'm not the only one who as they grew older began to push away from their Latino culture.  By middle school, I no longer performed "Querida."  I was listening to The Beatles, Led Zeppelin, and early '90s grunge.
When I stopped listening to Juan Gabriel's music in my early-teens, I also started to push away from my mother.  The distancing was similar.  I stopped listening to him, in the same way I stopped letting my mom hold my hand in public.  I pushed away from his music, a little embarrassed, like when my mom tried to kiss me in public.  At home it was one thing, but in public, it was another.